Fort Lauderdale Restaurants
Casual breakfasts and lunches, quick snacks, and elegant evening meals all abound at The Westin Fort Lauderdale Beach Resort. Dine indoors or out and discover fresh, satisfying food to appeal to every taste. Laid-back poolside dining and on-the-go coffee and treats are also an offer, or opt for a quiet meal in from our 24-hour in-room dining menu.
Siren's Table
Discover Siren's Table, the all-new oceanfront restaurant at The Westin Fort Lauderdale Beach Resort. Siren's Table is a getaway for the senses serving impeccably-sourced seafood and prime, juicy steaks that are sometimes innovative, sometimes classic, but always fresh.
Siren's Table is a reference to the irresistible lure of the singing sirens in Greek Mythology. It is the promise of pristine seafood, rousing refreshments, ocean views, and the call of the sea.
Lunch Menu | Dinner Menu | Bar Menu | Dessert Menu
Hours
Breakfast Monday - Friday: 7:00 AM - 11:00 AM
Breakfast Saturday & Sunday: 7:00 AM - 11:30 AM
Lunch Monday - Friday: 11:00 AM - 4:00 PM
Lunch Saturday & Sunday: 11:30 AM - 4:00 PM
Happy Hour: 4:00 PM - 7:00 PM
Dinner: 5:00 PM - 10:30 PM
For more information and to make reservations, visit the Siren's Table site.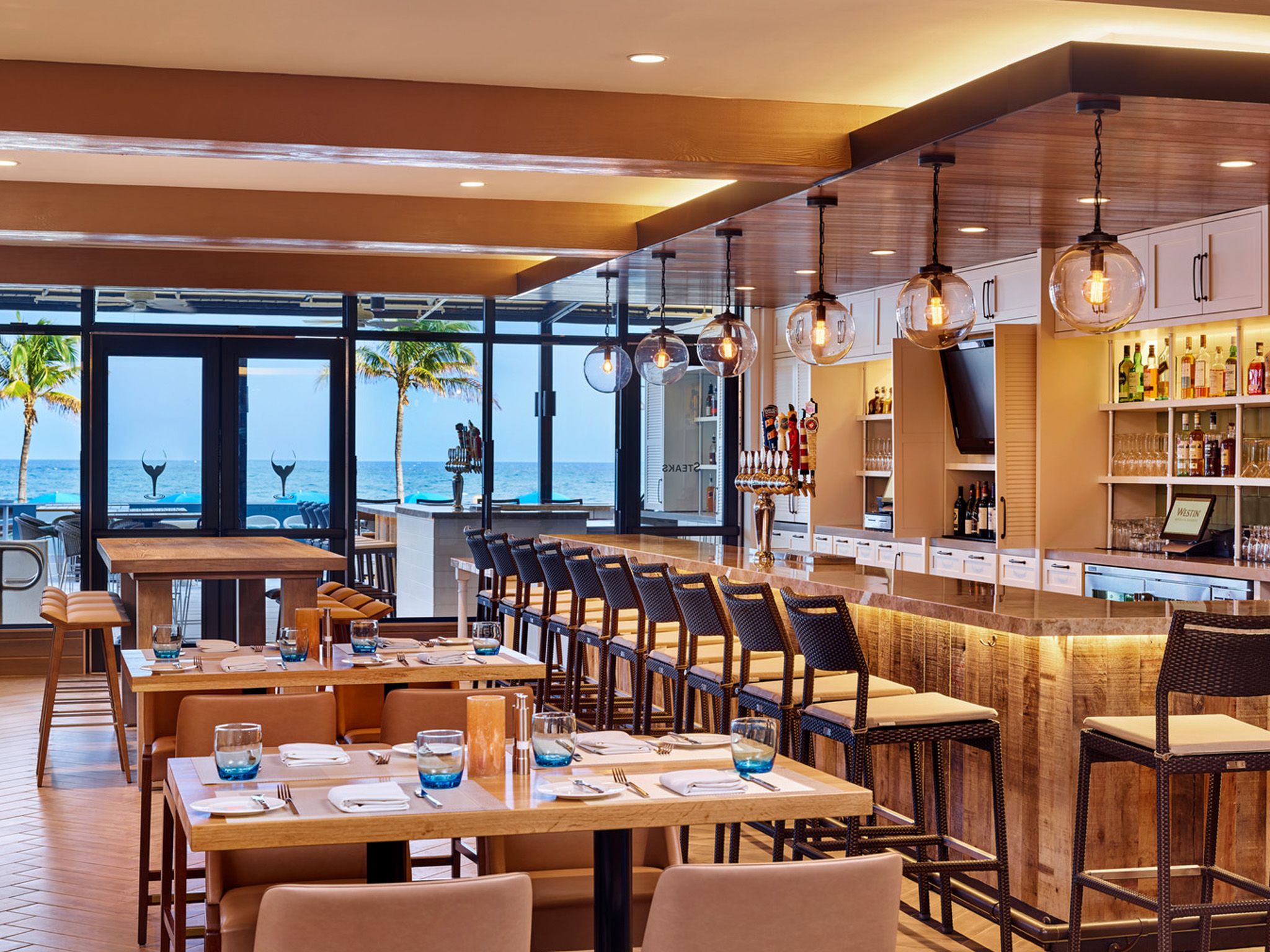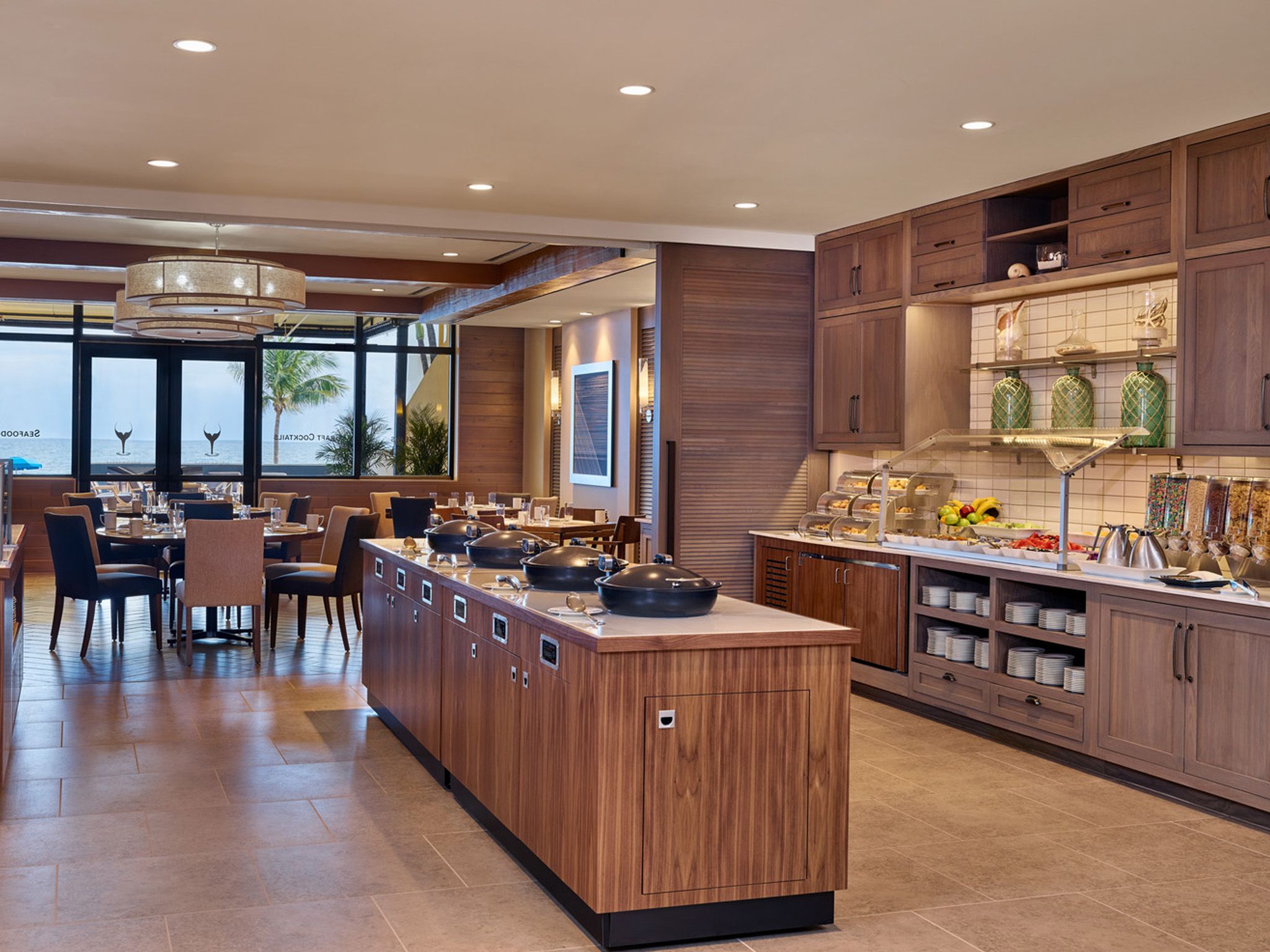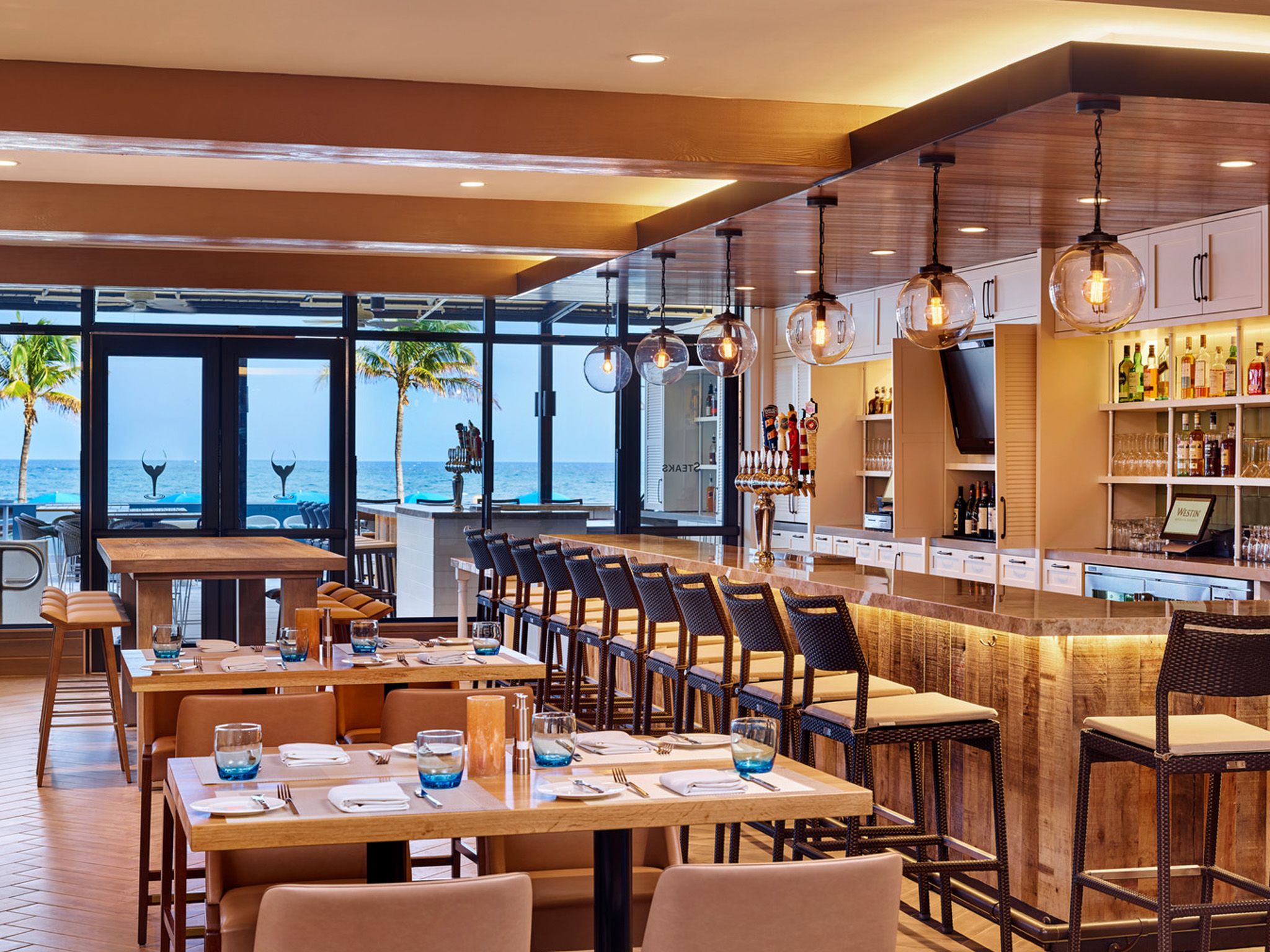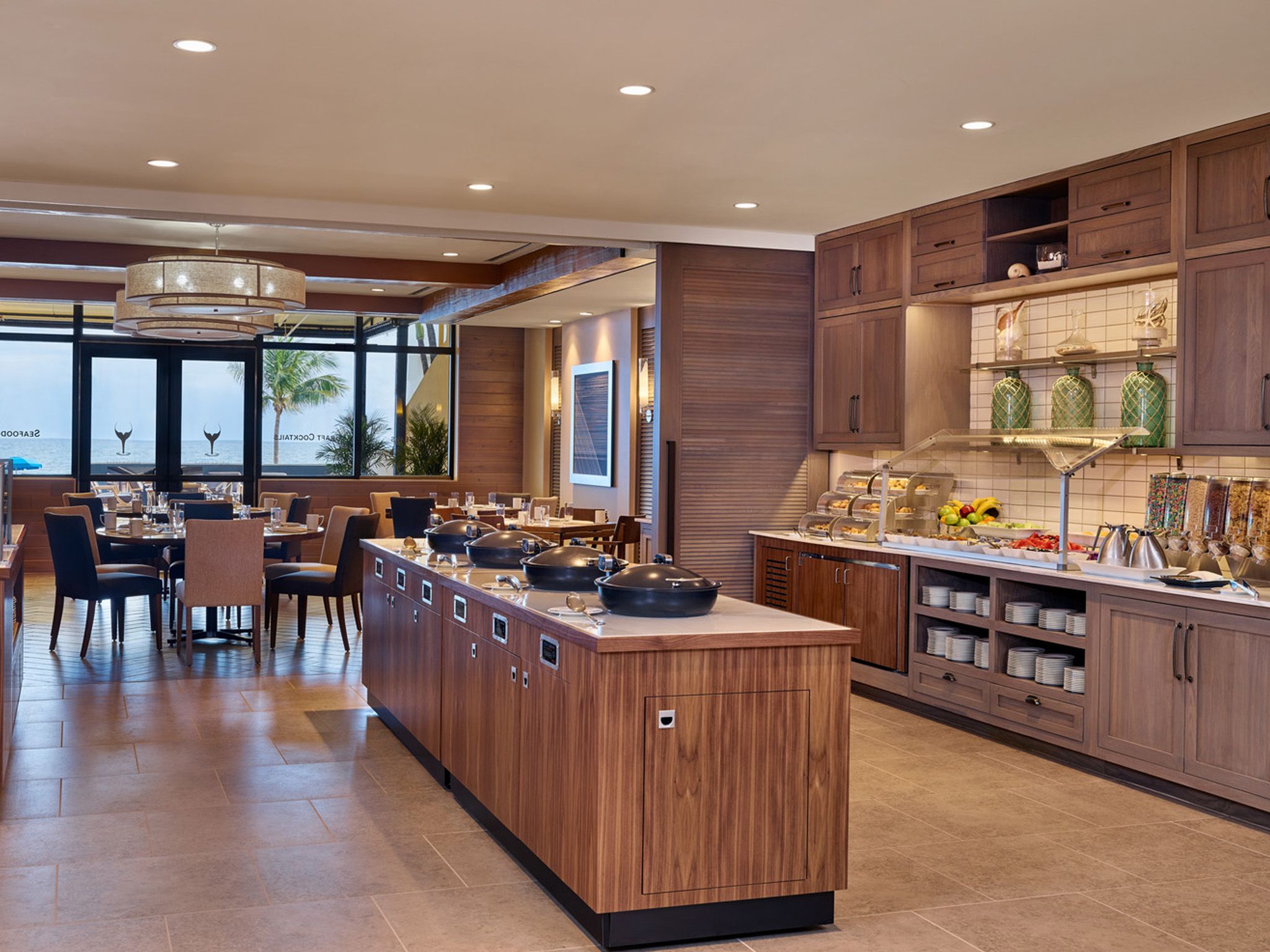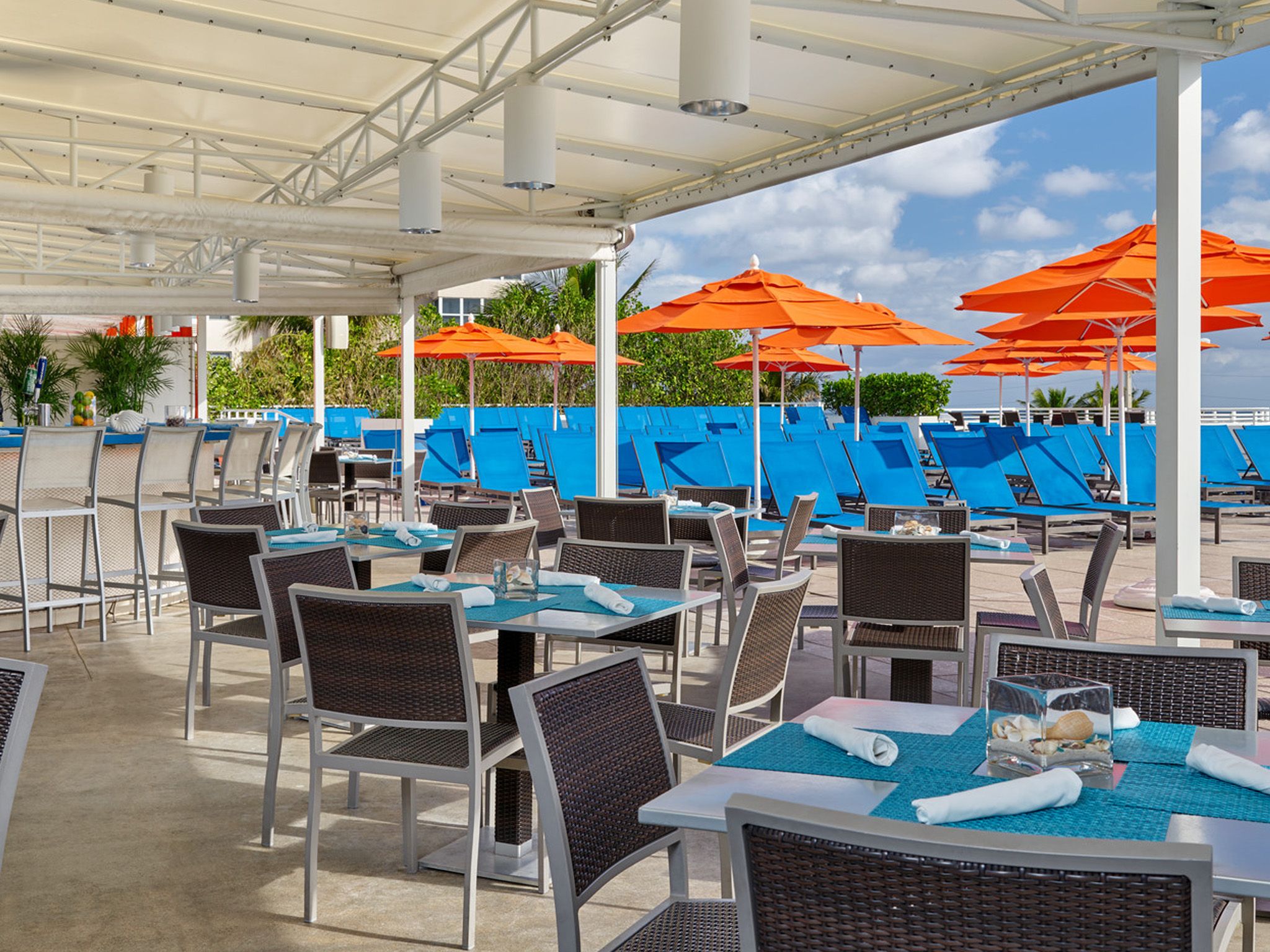 Waves Bar & Grill
Whether you're out for a swim, spending the day sunning, or just looking for a quick bite, our Waves Bar & Grill is sure to satisfy. Serving up a great mix of appetizers, fresh salads, and other light fare, it's the perfect place to gather for Ft. Lauderdale dining with family, friends, or colleagues. Refresh with tropical drinks and specialty cocktails from our expert mixologist, then stretch out on the indoor or shaded outdoor seating to watch the ocean waves or catch the game on the 32" flat screen TV.
Cuisine: American
Atmosphere: Relaxing
Setting: Pool deck
Dress Code: Beachwear
Smoking Permitted: No
Hours: 11:00 AM - Dusk
Menu: Waves Bar & Grill Menu
Starbucks Cafe
A perennial favorite of serious coffee drinkers is conveniently on-site. The only beachfront Starbucks in Florida is conveniently located inside our Fort Lauderdale Beach Hotel. Starbucks offers a variety of coffee and sells it along with fresh, rich-brewed, Italian style espresso beverages and a variety of pastries and confections.
Cuisine: Coffee & Light Fare
Hours: Sunday - Thursday 6:00 AM - 9:00 PM; Friday - Saturday 6:00 AM - 10:00 PM
Location: Ground Level South Tower