Dog-Friendly Fort Lauderdale Hotel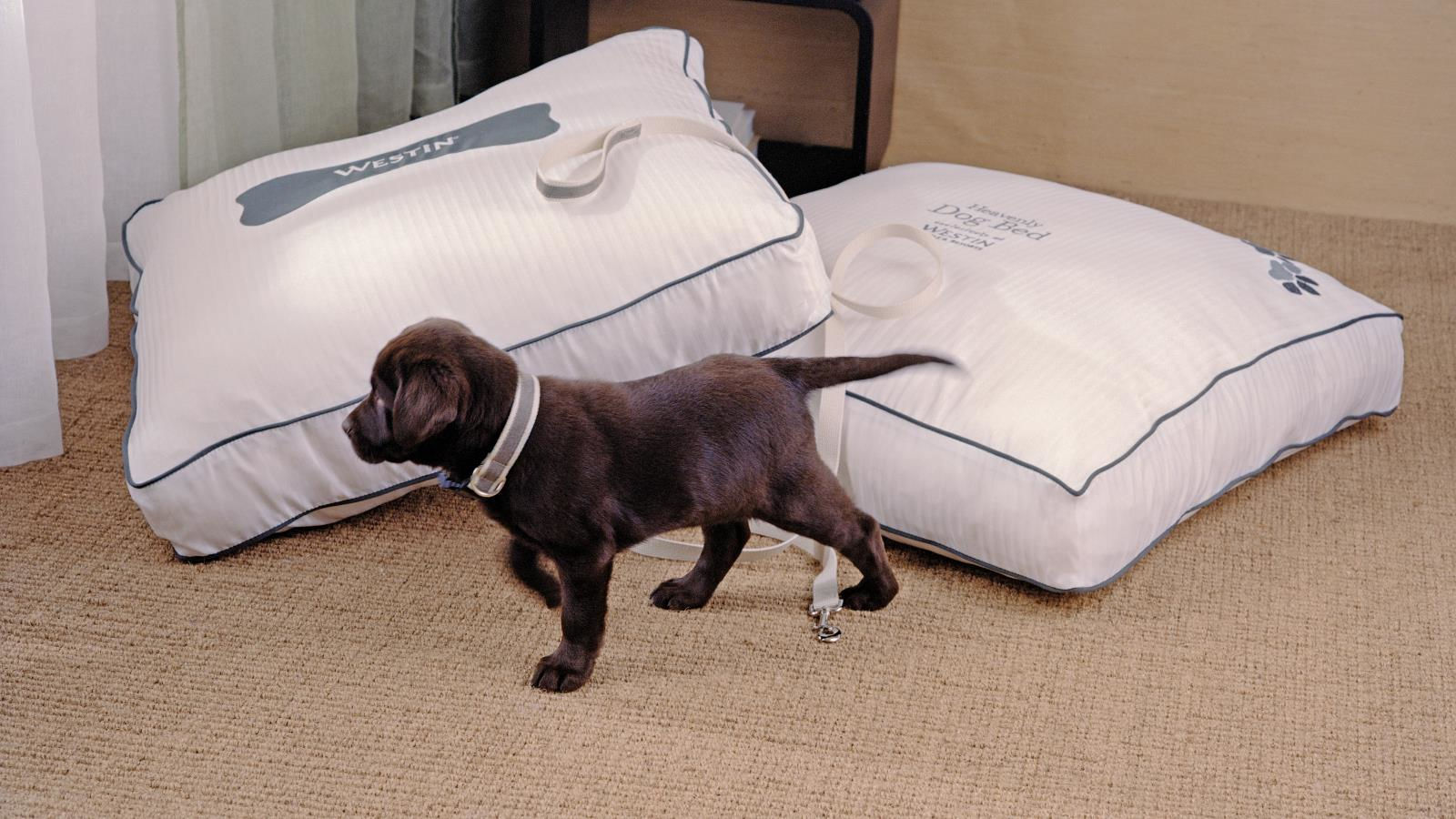 Fort Lauderdale Beach is your premiere Florida family getaway destination. The Westin Fort Lauderdale Beach Resort encourages guests to bring all members of the family including the four-legged, furry friends. Our hotel is among few pet-friendly Fort Lauderdale hotels on the beach and our philosophy is to encourage guests to bring their dogs while traveling.
Save at The Westin Fort Lauderdale Beach Resort when traveling with your pet. As compared to other pet-friendly Fort Lauderdale hotels, guests do not incur pet charges for pets visiting The Westin. Other accommodations may charge daily rates for your pet or an overall fee per stay.
Dog-Friendly Hotel Overview
No additional pet charges or deposit
Up to two dogs accepted per guestroom
40 lbs or less
Dogs to be accompanied at all times
Devoted pet owners know pets are considered part of the family and The Westin Fort Lauderdale Beach Resort is ready to welcome you to our hotel. Enjoy the variety of outdoor activities with your dog and many outdoor restaurants allow pets in the area. Obtain a permit and visit the Fort Lauderdale Canine Beach located at Florida A1A and East Sunrise Boulevard. While visiting Florida, ask a friendly hotel team member for pet friendly restaurants and attractions.
Upon arrival, you will receive a doggie welcome kit which includes waste bags, rubber gloves, a Westin collar tag, and the staff will direct you to the best spots to walk your dog. Dogs will also get HUGE hugs and kisses from our team as well!
In your guest room, we will deliver The Westin Heavenly Dog Bed and a floor mat that has both a food and water bowl. Also, a special "privacy" sign will be yours to hang on the door that alerts our housekeeping team that your dog is in the room. It would be recommended to contact our Service Express team daily to advise when you and the dog will be out of the room so your room can be serviced.