WestinWORKOUT® Fitness Studio
Keep up with your fitness routine during your stay at The Westin Fort Lauderdale Beach Resort. Power your performance with our WestinWORKOUT® Fitness Studios, featuring 24/7 access to state-of-the-art equipment in an invigorating environment. Elevate your energy on the treadmill, tone up with strength machines and free weights, or grab a mat to stretch and release. WestinWORKOUT® Fitness Studios have everything you'll need to stay active while on the road.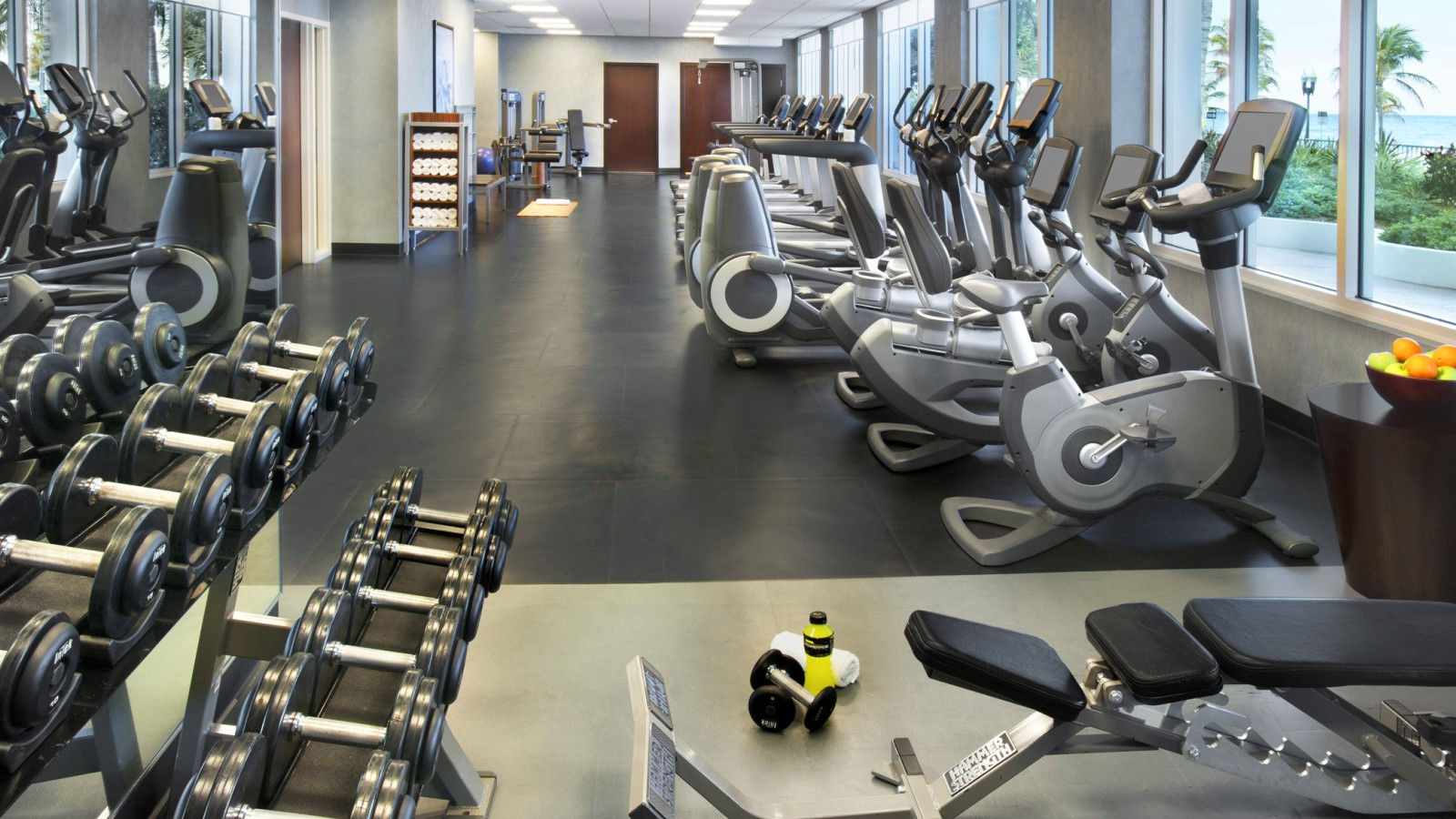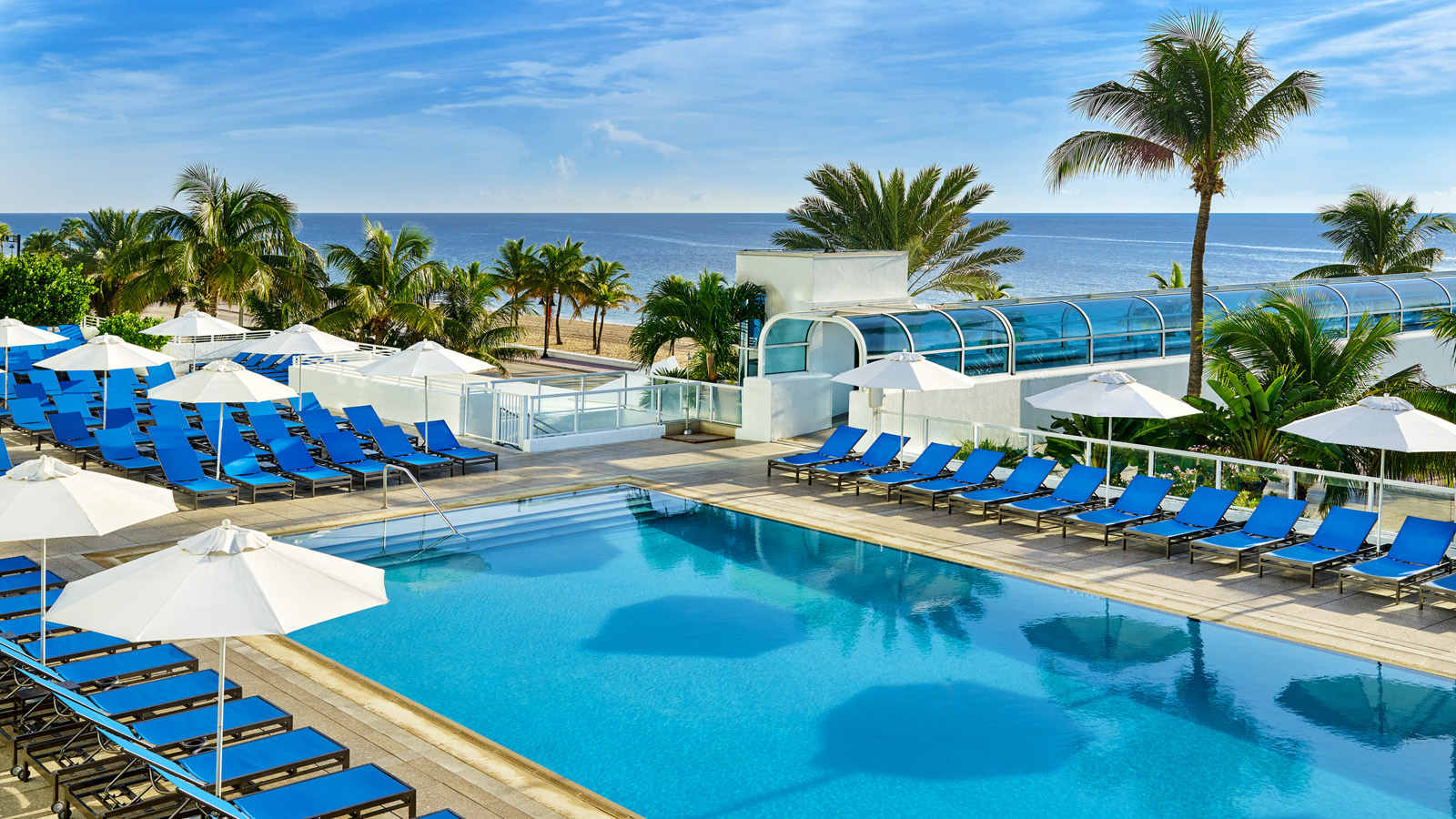 Details
Featuring the finest exercise equipment, our WestinWORKOUT® Fitness Studio is designed to accommodate a full range of exercises, including:
LifeFitnessTM & PrecorTM Equipment
Cardio Theater
Bicycling
Free Weights
Calisthenics
Fitness Center Hours: 24/7
Accessible with guest room keycard.
RunWESTIN™
Stay active and explore your surroundings with our three- and five-mile RunWESTIN™ running routes, designed in partnership with New Balance®. Every guest is welcomed back with a fresh towel and cold bottled water. Printed maps are available at the front desk and WestinWORKOUT® Fitness Studios.
Gear Lending with New Balance®
Gear Lending with New Balance® allows you to pack light and stay fit. Simply dial Service Express®, provide your size details and we will deliver the latest New Balance® gear, including apparel and shoes, right to your guest room. Shoes come with brand new socks, which are yours to keep post-workout, and all of the clothing is provided fresh and clean.
Upon departure, simply leave the items in your room in their carryall. The gear lending fee will be added to your stay portfolio.
The Westin Fort Lauderdale Beach Resort's Funky Fun Run
Weekly Funky Fun Run
The weekly Funky Fun Run began in April of 2015, and supports two of Westin's pillars of wellness (move well and play well) and activates our RunWestin initiative.
Our location on A1A in Ft. Lauderdale is perfect for running, as the beach in front of our resort continues for three miles. If you run closest to the ocean, you don't have to cross any streets or stop for any lights!
How the Run Got Started
About a mile from the hotel is Running Wild, a locally owned, upscale specialty running store which features top brands and all of the necessary accessories. If you visit you will probably meet the owner, Don Wennerstrom, who embodies all of the passion of someone who loves people and running.
Between our brand initiatives and Don's incredible passion, we decided to partner on a weekly fun run. Together, we outlined a route and concept where a 3.5-mile oceanfront run on Thursday is followed by a social setting at The Westin, including locally brewed beer, Superfoods infused elixir and sliced fresh fruit.
Run With Us!
The Funky Fun Run takes place every Thursday. Guests can either meet in the Westin lobby at 6pm or at Running Wild on Sunrise Boulevard. The run begins from Running Wild at 6:30pm followed by a reception at the resort. Complimentary beer and Superfoods snacks are provided.
Currently, we are averaging 100 runners per week, comprised of Westin Resort guests, associates, and local attendees. We feel great about offering the run and watching people engage with each other and come back each week. We hope you will join us for our next run!
Read about the Funky Fun Run in the New York Times and the Associated Press.